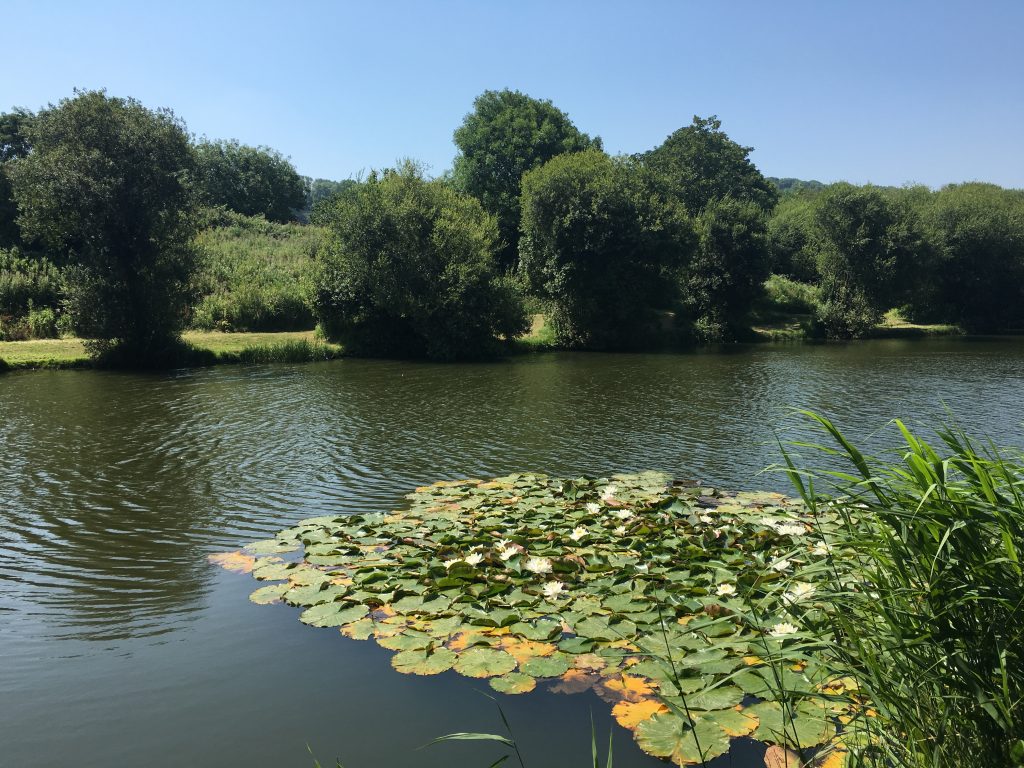 Gunville
Gunville lake is a mature and naturally beautiful fishery of around 2.5 Acres. Set in grounds of 4.5 acres, although bordered by a relatively built Up area, the site has a nice natural setting, with its trees protected under Tree preservation order.
The lake is around 15/18 feet deep, so has no oxygen problems at any time of the year.
Species :- Carp to 35 lbs, Tench 6/7 lbs, Pike 20lbs plus Roach to 2lbs and Bream 5/7lbs
It is possible to see kingfishers darting across the lake. Summer visitors, such as swallows, swifts and house martins dipping into the lake, other birds seen, sedge warblers, chiffchaff, blackcaps, robins and all the tit family.
Frogs and toads also use the lake to breed.
Gunville lake is a very special place not only for club members and the wildlife that lives and visits all year round but also for the community.